Our ambulance models are all available on Ford chassis.
Ford understands that quality is a top priority for the ambulance market. When lives are on the line, EMS services require a dependable, durable ambulance chassis. They offer chassis in Type I, II, and III configurations, all with a thoughtful ambulance prep package ready to mount.
You can use our helpful table below to identify your options for a Ford ambulance for sale.
Scroll over to the right to see more
Learn more about the Ford ambulance prep package.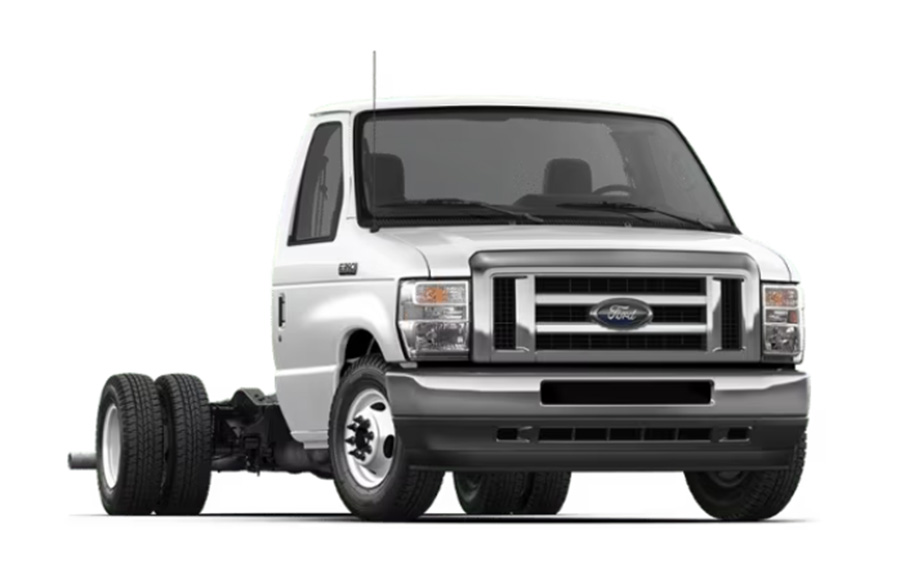 The Ford Ambulance Prep Package features a 7.3L V8 Gas Engine. Paired with the 6-speed Torqshift® automatic transmission, the MY2024 E-350 chassis engine is rated at 325 HP and 450 lb./ft of torque at 3,800 rpm*. If you're looking for a Ford ambulance for sale, consider a Crestline. Our models, paired with a Ford E-350 chassis, offer dependability, durability, and peace of mind.
*Horsepower and torque ratings are independent attributes and may not be achieved simultaneously. Please visit Ford.com for more information.
We are a certified Ford Pro™ Upfitter.
Formerly known as the Ford QVM program, Crestline has decades of experience modifying and upfitting Ford vehicles. To ensure a seamless ownership experience for our customers, we conform to all of Ford's requirements for compliance, quality control, manufacturing facility prerequisites, and customer service.
When researching Ford ambulances for sale, ask the ambulance manufacturer if they are a Ford Pro™ Upfitter.