A Trusted Ambulance Manufacturer
We have been building ambulances since 1975.
Building life-saving vehicles is a serious business. When designing an ambulance, nothing should be left to chance. The slightest defect can lead to lost time in a race against the clock. Trust between the ambulance manufacturer and emergency medical services is fundamental. EMS professionals need to know they can count on their ambulance to get them on-scene reliably and that their manufacturing partner is there to support them when an issue arises.
Our 48 years of experience in ambulance manufacturing guarantees a tier-one level of expertise. In the 1970s, our three founders decided to sell their ambulance services to focus on manufacturing. Since then, our company has evolved and become part of the #1 Canadian ambulance manufacturer family, the DBCM Group. We kept our passion, family spirit, and pursuit of excellence to level up our products, capacity, and long-term vision.
Today, we are at the forefront of the ambulance manufacturing industry. The DBCM Group has manufactured 1 in every 3 ambulances in North America. We focus on attracting the best engineers and continuously train our production floor technicians. The entire Crestline team is committed to producing ambulances that meet and exceed your standards.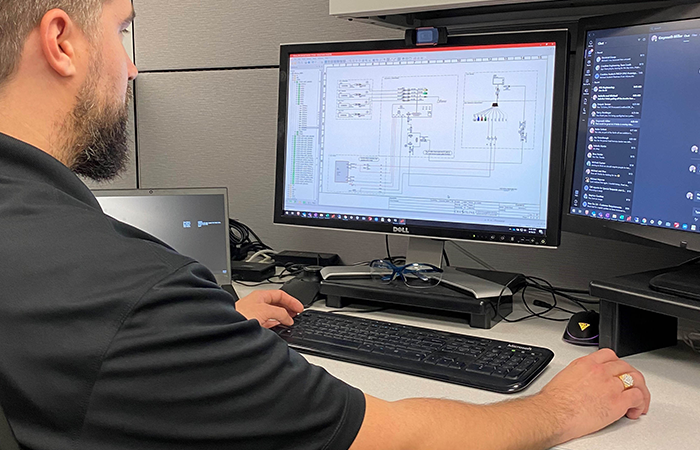 Our in-house engineering team utilizes customer feedback and needs during the design process. This approach enables us to develop features that solve efficiency problems and improve paramedic ergonomics. Ultimately, our job is to save you time. We provide dependable, durable, and safe ambulances.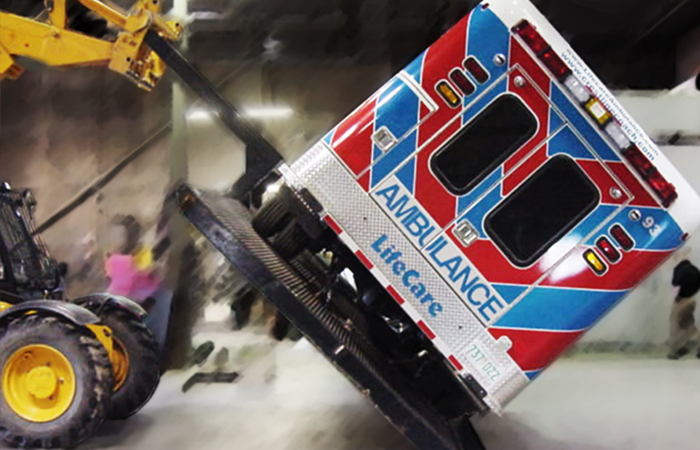 Testing and Certification
Never compromise on safety. Rigorous certification and testing procedures are conducted on each ambulance model we launch to ensure that all manufactured products meet or exceed the industry standards for safety and performance.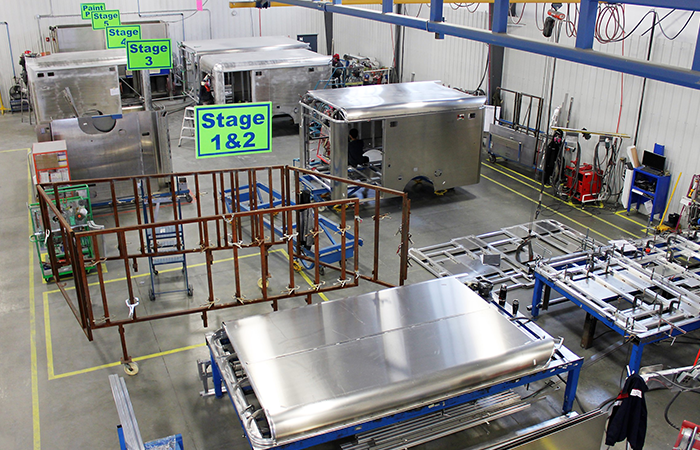 Crestline's manufacturing process is complex, starting with a simple aluminum sheet and ending with a complete ambulance integrating the latest innovations. Our production leadership is committed to optimizing each workstation along the production line for a more effective manufacturing process. Our new facility expansion investment adds space, new equipment, and new processes to gain efficiency and volume while keeping the same attention to detail.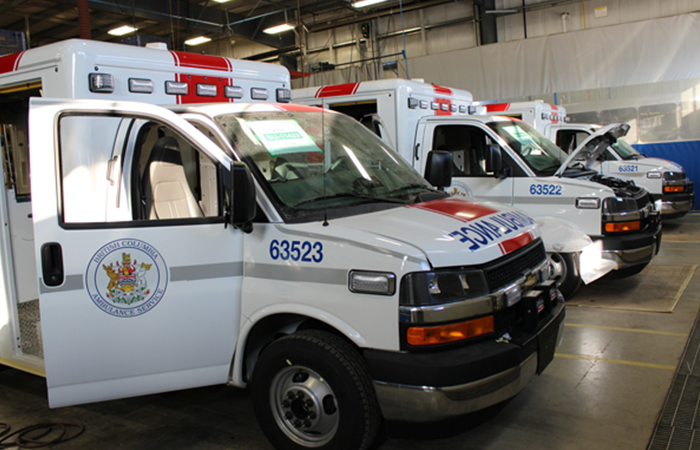 At Crestline, quality is not a "program" but an approach to business. Crestline was the first Canadian ambulance manufacturer to obtain ISO 9001 Certification. In 1988, they were also the first Canadian ambulance manufacturer to obtain QVM status. Ambulances coming off the production line are guaranteed defect-free, and we stand by it. Ultimately, the Crestline Quality Management System's success is evaluated through our customers' satisfaction.
Our commitment does not end with the delivery of the vehicle. Our Customer Care has one mission: zero vehicles down. Our service team is equipped, trained, and always available to provide a fast and efficient solution. We aim to get your ambulances back into service as quickly as possible. Whether it is parts, service, reprogramming, or a warranty claim, eliminating the hassle of an ambulance out of service is our mission. Learn more on our service page.

We are committed to efficiency.
In 2023, we completed an extensive capital investment project that added 30,000 sq ft. to our ambulance manufacturing facility in Saskatoon, SK. This expansion will help us accelerate production to address a large backlog of new ambulance orders. It will also position us for continued growth in demand while meeting pre-pandemic and chassis crisis lead times.
"This project began in 2020 when we had no idea what was ahead of us as we entered the pandemic. The investment was focused on gaining efficiency and optimizing production to support our commitment to providing the best value to our customers through advancements in the product line and feature enhancement. Despite the turmoil and economic uncertainty, Crestline remained focused on its core mission and maintained this investment initiative to ensure we would be ready to face the reality of the ongoing post-crisis challenges so that we could deliver our products in a proper timeframe. Today, our company is proud to announce this milestone of our strategic plan, demonstrating our commitment to our customers and the leadership role of Crestline and its partner brands in the industry."
We have produced over 16,000 vehicles.
Discover what distinguishes Crestline ambulances from other brands.
Crestline is dedicated to service EMS professionals.
Leverage the premier ambulance manufacturer in Canada.
Crestline is part of the DBCM Group, the largest chassis pool account for Ford and GM in Canada. Consolidating our chassis procurement gives us greater leverage with OEMs and secures chassis inventory for production. Our group's long-term outlook and financial health enable us to successfully complete significant projects and deliver large fleet orders to our customers.
We are a certified ambulance manufacturer.
Paramedic and patient safety is our first priority. Crestline ambulances are manufactured by the industry's most skilled associates and meet the most demanding performance and durability standards. Our industry certifications include:
Take a VR tour of our facility now.
Join the best ambulance manufacturer in Canada.
Our workforce includes people with a wide range of backgrounds in health, automotive, aviation, industry, and even EMS! We draw strength from the diversity of our contributors, but what we all have in common is our dedication to the customer. This drives us to continually do more to provide the best ambulances for paramedics worldwide.
Are you ready to join our team? We're looking for talent to build and sell our ambulances. We offer more than just a job; we provide perspective for the future, a fulfilling mission, and a family spirit. Come see what working in a meaningful industry with passionate people is like!